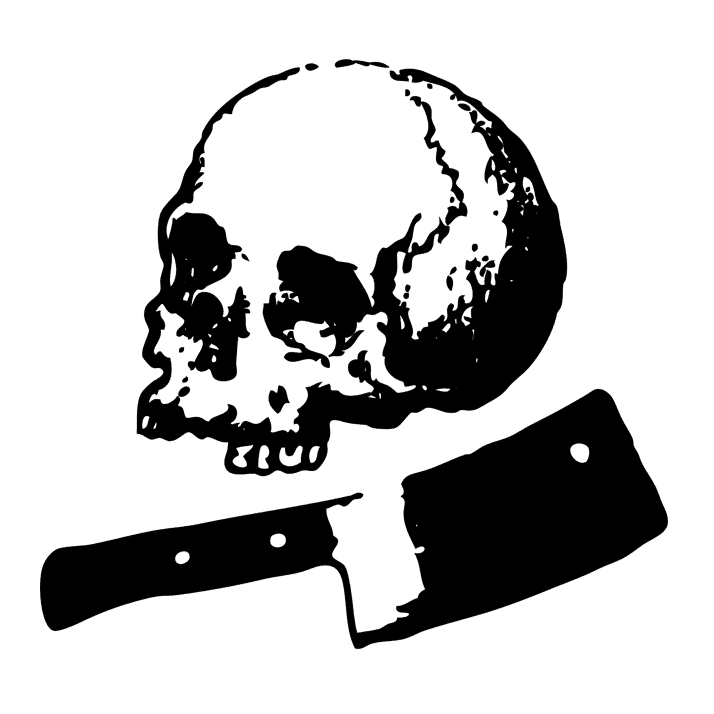 Spirits
Become a VIP
Be the first to receive updates on exclusive events, secret menus, special offers/discounts, loyalty rewards & more!
Spirits
Boneyard Selection Single Barrel
George Dickel 9yr Barrel
W.L. Weller Antique Barrel #75, 2015
W.L. Weller Antique Barrel #10, 2016
W.L. Weller Antique Barrel #199, 2017
Straight Bourbon
Buffalo Trace
Bulleit
Four Rose Yellow Label
Johnny Drum Private Stock
John E. Fitzgerald Very Special Reserve 20yr 1 oz
Old Bardstown
Old Bardstown 90°
Old Forester
Old Forester 1897
Old Forester 1920
Old Grandad Bottled in Bond
Old Medley Bros. Heritage Collection
Old Medley 12yr
Temptation
Wheated Bourbon
Makers Mark
Makers Mark Cask Strength
W.L. Weller Antique Boneyard Selection Bbl #10
W.L. Weller Antique Boneyard Selection Bbl #75
W.L. Weller Antique Boneyard Selection Bbl #199
W.L. Weller Special Reserve
W.L. Weller 12yr
William Larue Weller, Cask Strength 2017
Small Batch Bourbon
Angels Envy, Port Finished
Angels Envy, Cask Strength, Port Finished, 2016
Bakers 7yr
Basil Haydens
Belle Meade
Blood Oath Pact No. 1
Bookers
Colonel E.H. Taylor, Jr. Seasoned Wood
Colonel E.H. Taylor, Jr. Small Batch
Corner Creek Reserve
Elijah Craig Small Batch
Elijah Craig Barrel Proof, Release #10, 138.8°
Garrison Brothers Texas Bourbon, Fall 2014
George T. Stagg, Cask Strength 2016
Jeffersons Reserve
Kentucky Vintage
Knob Creek
Mitchers Small Batch
Noahs Mill
Oola Waitsburg
Orphan Barrel Forged Oak 15yr
Orphan Barrel Barterhouse 20yr
Orphan Barrel Rhetoric 21yr
Orphan Barrel Rhetoric 22yr
Orphan Barrel Rhetoric 23yr
Parkers Heritage Distillers Blend of Mashbills
Parkers Heritage 10yr Promise of Hope
Pure Kentucky XO
Old Rip Van Winkle 10yr
Rowans Creek
Stagg Jr.
Stain Small Batch
Traverse City Whiskey Co. Barrel Proof
West Wind
Wild Turkey Russells Reserve 10yr
Woodford Reserve
Woodford Reserve Double Barrel
Woodford Reserve Masters Coll. Brandy Finish
Wyoming Whiskey Double Cask
Wyoming, Whiskey Small Batch
Willet Single Barrel Bourbon
Willet 4yr
Willet 6yr
Willet 7yr
Willet 8yr
Willet 9yr
Willet 10yr
Willet 11yr
Willet 21yr, Barrel 3705 -102.4°
Single Barrel Bourbon
Blantons
Buffalo Trace Single Oak Project Barrel
Colonel E.H. Taylor Jr.
Eagle Rare 10yr
Elijah Craig 18yr, Barrel #4335
Elijah Craig 23yr, Barrel #174
Elmer T. Lee
Evan Williams, 2007 Vintage
Four Ross
Henry McKenna 10yr Bottled In Bond
Parker's Heritage 11yr, Cask Strength
Rockhill Farms
Wild Turkey Kentucky Spirit
Wild Turkey Russels Reserve
Straight Rye Whiskey
Anchor Old Portrero 18th Century Spirit
Benders 7yr
Bookers 13yr Big Time Batch
Bulleit Small Batch 95% Rye
Crater Lake Rye
George Dickel Rye
High West Double Rye
High West Rendezvous
Journeyman Last Feather Rye
Knob Creek Rye
Leopold Bros. Maryland Rye
Lockstock 16yr
Pikesville Rye 6yr 110°
Rittenhouse 100°
Sazerac
Sonoma Rye
Templeton Rye 4yr
Thomas H. Handy, Cask Strength 2016
Twelve Five Rye
Whistlepig 100% Rye 10yr
Whistlepig Vermont Estate Oak 100% Rye 15yr
Wild Turkey 101
Willet 3yr Estate Rye
Willet 7yr Exploratory Cask Finish, Curacao Cask
Woodford Reserve Straight Rye
Single Barrel Rye
Colorado Gold
Michters Rye
Whistlepig The Boss Hog Cask Strength 13yr
Whistlepig The Boss Hog, Black Prince IV 14yr
Willet 7yr
Rye Whiskey
Angels Envy, Caribbean Rum Finished
Basil Haydens Rye, 2017
Dad's Hat Pennsylvania Rye
High West Yippee Ki-Yay
Jack Daniels Unaged Tennessee Rye
McKenzie Rye
Traverse City Whiskey Co. North Coast Rye
Whistlepig FarmStock Crop $001
Tennessee Whiskey
George Dickel
George Dickel, Boneyard Selection 9yr Single Barrel
Jack Daniels Old No. 7
Orphan Barrel Whoop & Holler 28yr
Wheat Whiskey
Bernheim Wheat Whiskey
Dry Fly Distilling Wheat Whiskey
Parkers Heritage 13yr Wheat Whiskey
Spirit Works Straight Wheat Whiskey
American Whiskey
Arizona Desert Duram Wheat
Charbay R5
Charbay S
Colonel E.H. Taylor, Jr. Four Grain 100°
High West American Prairie
High West Campfire (bourbon, Rye, Scotch Blend)
High West Bourye
House Spirits White Dog (unaged)
Mellow Corn
Mitchters Sour Mash
OOLA Discourse Smoked Whiskey
Orphan Barrel the Gifted Horse
Parkers Heritage Kentucky Straight Malt 8yr
Prichards Lincoln County Lightning (unaged)
Shenks Homestead Kentucky Sour Mash
St. George Baller Single Malt
St. George Single Malt
Westland Peated Single Malt
Westland Sherry Wood Single Malt
Wyoming Whiskey Outryder
Single Malt Scotch
Highland
Aberfeldy 13yr, Chieftains
Ardmore 2008, 8yr, Single Cask Nation
Ben Nevis 1996, 20yr, Single Cask Nation
Dalwhinnie 15yr
Glenfarclas 12yr
Glenmorangie Astair
Glenmorangie Bacalta
Glenmorangie Milsean
Glenmorangie Nectar
Glenmorangie Tusail
Oban 14yr
Oban 18yr
Strathisla 1997, 19yr, Cadenhead
Lowland
Girvan 2006, 8yr, Single Cask Nation
Island
Arran Malt 10yr
Arran Malt 12yr Cask Strength
Arran Malt Amarone Cask Finished
Arran Malt Bourbon Single Cask 1996
Arran Malt Machrie Moor Peated
Highland Park 12yr
Talisker 10yr
Talisker 18yr
Talisker Storm
Speyside
Balvenie 12yr Doublewood
Balvenie 14yr Caribbean Rum Cask
Braeval 19yr, Chieftains
Glenrothes 2007, 8yr, Single Cask Nation
Glenrothes 2008, 8yr, Single Cask Nation
Glen Grant 32yr, Malt Trust
Glenrothes 12yr 2001
Macallan 12yr
Macallan 18yr
Mortlach 13yr, James MacArthur
Speyside 23yr (Macallan) 1991 Cask Strength
Stronachie 18yr
Tamdhu 10yr
Tamdhu, Batch Strength, Batch No. 2
Cambeltown
Killerran 12yr
Springbank 10yr
Springbank Green 12yr
Springbank 12yr, Calvados Expression
Springbank 1995, 17yr, Oloroso Cask
Springbank 18yr
Springbank 21yr
Islay
Ardbeg 10yr
Ardbeg Ardbog
Ardbeg Corryveckan
Ardbeg Dark Cove
Ardbeg Kelpie
Ardbeg Perdetuum
Ardbeg Ulgeadail
Bowmore 12yr
Bowmore 15yr
Bowmore 18yr
Bruicladdich 1992, 22yr, Cadenhead
Caol Ila 12 yr
Caol Ila 15yr
Caol Ila 10yr, James MacArthur
Caol Ila 28yr, Malt Trust
Ellenstown 12yr
Islay 2007, 8yr (Laguvulin), Cask Str. Exclusive Malt
Kilchoman 5yr Bourbon Single Cask
Kilchoman Machir Bary
Kilchoman Sanaig
Lagavulin 8yr
Lagavulin 12yr, Cask Strength
Lagavulin 16yr
Lagavulin Distillers Edition 2015
Laphroaig 10yr
Laphroaig Cairdeas 200th Anniversary
Laphroaig Cairdeas Madeira Finish
Laphroaig Triple Wood
Octomore Scottish Barley 5yr
Port Askaig 110°
Blended Scotch
Banknote
Banknote Peated 5yr
Famous Grouse
Johnny Walker Black Label
Johnny Walker Blue Label
The Lost Distillery Scotch
Auchnagie
Auchnagie Vintage
Gerston Vintage
Stratheden
Stratheden Vintage
12yr Cask Strength Single Barrel, Exclusive Malts
12yr Single Malt, Sgl Bbl, Cask Str, A.D. Rattray
Cooley 12 yr Sgl Bbl, Cask Strength A.D. Rattray
Green Spot
Jameson Black Barrel
Midleton Very Rare
Midleton Barry Crocket Legacy
Powers Signature Release
Powers Johns Lane Release 12yr
Redbreast 12yr
Redbreast Lustau Edition
Tipperary Watershed
Tullamore Dew
Yellow Spot
Japanese Whisky
Fukano 2017 Edition
Fukano
Fukano Sherry Finish
Fukano Single Cask #297
Hakushu 12yr
Hakushu 18yr
Hibiki Harmony
Kurayoshi 12yr
Nikka Coffey Grain
Nikka Single Malt Yoichi
Nikka Single Malt15yr
Nikka Taketsuru 17yr
Nikka Taketsuru 21yr
Ohishi Brandy Cask
Ohishi Islay Cask Finish
Ohishi Kaito's Cask
Ohishi Tokubetsu Reserve
Ohishi Single Cask, Sherry #360
Suntory Toki
Taiwanese Whiskey
Kavalan King Car Conductor Single Malt
Tequila
Silver
Casamigos
Casa Noble Crystal
Clase Azul Plata
Corzo Silver
Don Julio Silver
Dos Armadillos Plata
Fortaleza Silver
Olmeca Altos Blanco
Tequila Ocho Silver, 2016
Reposado
Camilo Reposado
Casamigos Reposado
Casa Noble Reposado
Cazadores Reposado
Clase Azul Reposado
Corzo Reposado
Don Julio Reposado
Fortaleza Reposado
Olmeca Altos Reposado
Tequila Ocho Reposado, 2016
Añejo
Casa Noble Añejo
Corzo Añejo
Don Julio 1942 Añejo
Fortaleza Añejo
Tequila Ocho Añejo, 20145
Tonala Añejo
Extra Añejo
Herradura Selección Supreme
Jose Cuervo Reserve de la Familia
Mezcal
Del Maguey Chichicapa
Del Maguey Minero
Fidencio Pechuga
Mezcal de Leyenda Durango
Mayalen Borrego
Yuu Baal Joven
Yuu Baal Pechuga
Rum
Admiral Rodney Extra Old St. Lucia
Bacardi Gran Reserve 8yr
Bacardi Light
Batavia Arrack
Diamond Reserve Dark
Dictador 20yr Solera System Rum
Guyanan Rum 2002, 11yr Cadenhead
Joel Richard Esencia 25yr
Lost Spirits Navy Style
Meyers
Opthimus 25yr. Oporto Finished
Opthimus 25yr. Tomatin Malt Whisky Finished
Plantation Stiggins Fancy Pineapple
Rhum J.M. Gold
Rhum J.M. VO
Ron Atlantico Private Cask
Sailor Jerry
Santa Teresa 1796 Solera System Rum
Skipper Demerara Rum
Smith & Cross Navy Strength
Brandy
Christian Brothers Sacred Bond
Copper & Kings American Brandy
Copper & Kings Butchertown, Cask Strength
Copper & Kings Floodwall Apple Brandy
Courvesier Cognac V.S.O.P.
Germain Robin Heirloom Apple Brandy
Germain Robin Barrel Select X.O.
Hennessy Cognac V.S.
Lairds Bonded Apple Brandy
Remy Martin 1738 Cognac
Absinthe & Pastis
Copper & Kings Absinthe Blanche
Herbsaint
Kubler
Lucid
Pernod
Ricard
Gin
Aviation
Anchor Junipero
Bols Genever
Bombay Saplire
Fords
Four Pillars Navy Strenght
Hendricks
Leopolds Navy Strength
Martin Millers
Old Tom
Plymouth
Royal Dock Navy Strength
St. George Botanivore
St. George Terror Mt. Tam
Tanqueray
Vodka
Absolut
Absolut Citron
Absolut Mandarin
Chopin
Grey Goose
Hansons Organic
Jewel of Russia Ultra
Ketel One
OOLA Chile Pepper Vodka
Russian Standard
St. George Green Chile
Titos
Wheatley
Fernet, Amaro & Digestifs
Amaro CioCiaro
Averna Amaro
Cynar
Cynar 70
Fernet Branca
Fernet Fancisco Barrel Select
Fernet Leopold Highland Amaro
R. Jelinek Fernet
Th. Kramers Echter Aromatique Feinster Gewurz
Liquor Flights
*3/4 oz Pours of Each*
Life is Short
Middleton Barry Crocket Legacy Irish Whiskey
Springbank 21yr Single Malt
Bookers 13yr Big Time Batch Rye
Orphan Barrel Rhetoric Flight
Rhetoric 21yr
Rhetoric 22yr
Rhetoric 23yr
Whistlepig Rye
Whistlepig Farmstock
Whistlepig 10yr
Whistlepig Vermont Estate Oak 15yr
Kentucky Bourbon Tour
Eagle Rare 10yr Single Barrel
Four Roses Single Barrel
Bookers
Japanese Whisky Flight
Suntory Toki
Nikka Coffey Grain
Ohishi Sherry Cask #630